Archigrafika
44 Greenwich Avenue
New York, NY 10011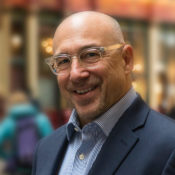 Fueled by his passion for connecting people with spaces and inspired by a lifelong affinity for art, architecture and design, Michael opened Archigrafika in 2009.
Also a collaborator, designer, mentor, teacher, leader, avid pool player and jazz aficionado, Michael is a born communicator. A graduate of Pratt Institute with a BFA in graphic design and photography, he has been an adjunct professor at Pratt since 1985. As a designer and educator, Michael brings over thirty years of experience in branding and design, as well as an innate ability to recognize and nurture talent. His efforts throughout the years have led to Archigrafika's consistent growth in size as well as the depth and breadth of its client relationships.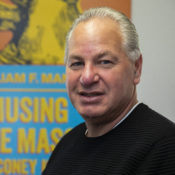 Co-founder, Carey Platt, brings nearly 30 years' experience in the graphic arts industry to Archigrafika. A graduate of SUNY Brockport, his organizational skills and attention to detail provide the perfect balance to the team's leadership. His expertise in project management, print production, installations and client services are as integral to the success of every project as they are to the business itself.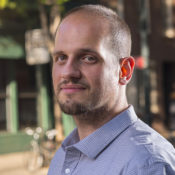 Since earning his degree at Pratt Institute, Mike has overseen numerous successful projects for a wide variety of clients and businesses. His keen eye for style and design have made him an invaluable member of the Archigrafika team, where he spearheads the design, implementation, and project management of architectural graphics and signage programs. His client-centric, results-driven sensibilities are a perfect fit for Archigrafika's collaborative culture.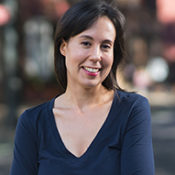 A dedicated student of art and design, Holly earned an MA in Art Education from NYU and a BFA from the Parsons School of Design and studied Fine and Decorative arts at NYU's Steinhardt School of Culture, Education, & Human Development. She began her career as a freelance illustrator, and joined Archigrafika in 2011, where she applies her significant talents to multiple projects and collaborations, in addition to producing original illustrations for use in printed materials and environmental graphics.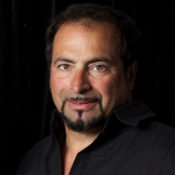 Raphael's career has brought him from the Pratt Institute, where he studied communications and photography, to working with numerous brands ranging from the Louvre Museum to Yves St. Laurent to Mobil Oil and BMW motorcycles. His advertising work mixes original photography with distinctive digital techniques for a uniquely memorable effect. His photography has also received acclaim at exhibitions in Paris, Brussels, Japan, and New York.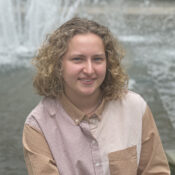 Danielle graduated with honors from Parsons School of Design with a BFA in Communication Design and Printmaking, and began her career working as a freelance graphic designer. As a designer, she is also interested in editorial design and branding. Her work is informed by her experience and passion for social, political, and environmental issues, fostered by her upbringing in a multicultural family.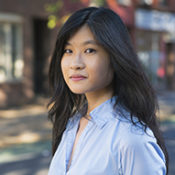 A graduate from the Pratt Institute's Communications Design department, Shannon has been working as a graphic designer for several years. Previously a sculptor, paper engineer, and illustrator, she also offers a strong background in writing and editing in addition to a lifetime spent managing social media.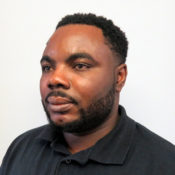 Having earned a degree in Graphic Art and Textiles in his native Ghana, Michael joined Archigrafika in 2009, where he continues to apply his talent and keen instincts to painting, fabrication, installation, screen printing and color matching. Since coming to the USA, Michael has also earned a degree in Advertising and Design from the New York City College of Technology in Brooklyn.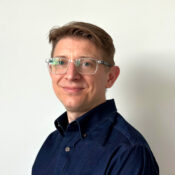 Mark has a BA (Hons) in fine art and an MA in fine art printmaking from the Royal College of Art, London. In addition to his training as an artist, Mark has a wide range of practical experience in the arts, including fine art printmaking, conservation-quality picture framing, artwork production, and artwork installation.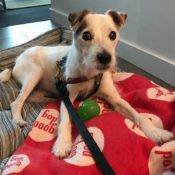 For 14 years, he brought us joy with his antics, curiosity, affection and affinity for mischief. In his Autumn years, he perfected the art of napping and cuddling. He had a distinctive personality. He had favorites – both in toys and humans. He was a fierce guardian and loyal companion at home and at work, protecting us from delivery and postal workers.
We looked forward to Toby Time – walks to the office and around the block throughout the day, and Trumpet Time – Toby's duet with me (nuanced howls and barks) whenever I played the trumpet.
He was affectionately known as Toby-Won Kenobi to some and Toby the Terror to others. On our Instagram feed he was our star, always garnering the most likes and comments. He even had his own hashtags: #TobytheTerrier and #TobyTuesdays. It is only fitting that he said goodbye to us on a Tuesday.
—Michael Gerbino